As I was updating my blog, I realized I am missing reading wrap ups for both May and June! Wrap ups are fun for me to look back on, and I like reading others to get good recommendations, so I decided I will still publish this even though it's late.
If you want to read a full review, click the title of the book and it will redirect you if one has been published!
Stats
Books read in May: 2
Audiobooks read in May: 4
Books read in June: 3
Audiobooks read in June: 4
5 stars: 3 books
4 stars: 5 books
3.5 stars: 1 book
3 stars: 1 book
2.5 stars: 1 book
2 stars: 1 book
1 star: 0 books
no rating: 1 book
In the order I read the books:
Sorcery of Thorns by Margaret Rogerson / 2 stars – I was lured into this book by the beautiful cover. I really enjoyed the world Margaret built, but the characters and plot both fell flat for me, leaving me bored and disappointed.
10 Things I Hate About Pinky by Sandhya Menon / 3 stars – I was lucky enough to receive this as an e-arc via NetGalley! This was a super quick read, and although it was probably my least favorite Sandhya Menon book to date, it was still super fun and heart warming. This book is now out so don't forget to pick up a copy!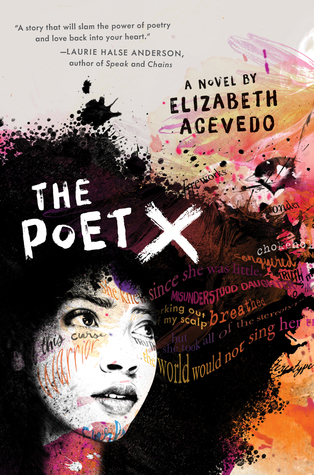 The Poet X by Elizabeth Acevedo / 4 stars – I thought about this book for days after reading it! This book is written in verse and was a completely new reading experience for me! I'm already looking forward to re-reading it!
House of Salt and Sorrows by Erin A Craig / 3.5 stars – This is another book I was drawn to because of its glorious cover. I didn't really feel one way or another about this story. This is a Twelve Dancing Princesses retelling, a story I was unfamiliar with before reading this. It was entertaining, but won't be something that particularly sticks out to me.
Loveboat, Taipei by Abigail Hing Wen / 2.5 stars – This book didn't particularly stand out to me. There was lots of drama and I found it a bit annoying. The ending was also very drawn out and I was just ready for it to be over. I don't really remember much about this book.
From Twinkle, With Love by Sandhya Menon / 4 stars – This book was super cute! It was told through letters that our main character, Twinkle, writes to her favorite female directors, which was a super cool perspective to read from. I also enjoyed the film making aspect of this book, and the romance was precious.
Island in the East by Jenny Ashcroft / no rating – I DNF'd this book at 19%. The writing style didn't mesh with me and the plot was not overly engaging. Maybe I will try it again someday.
The Hate U Give by Angie Thomas / 5 stars – This was a reread for me! I definitely enjoyed it even more this time around, now that I am more educated on the Black Lives Matter movement. I highly recommend this book to literally everyone; it is so important and will make you uncomfortable.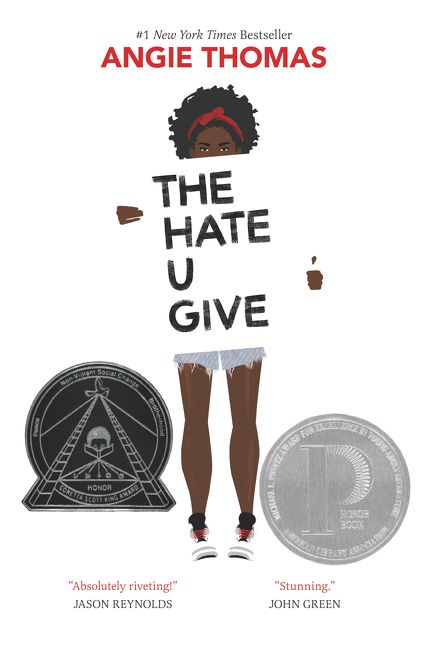 Clap When You Land by Elizabeth Acevedo / 5 stars – After reading The Poet X, I knew I needed to read this one as well. I enjoyed this book even more than The Poet X and this is definitely one of my favorite books of the year. This is such a beautiful story celebrating family, love, and Dominican pride.
Let Me Hear a Rhyme by Tiffany D. Jackson / 4 stars – I really enjoyed this one! This definitely shows the power of music, and the plot kept me super interested. The characters didn't stand out to me so much, but it didn't take away my enjoyment of the story because I was just so invested in the story line.
If I Never Met You by Mhairi McFarlane / 4 stars – I LOVED this book! Fake dating is one of my favorite tropes of all time, and it was so well done in this book. The author also intertwined important discussions about race as well. This is definitely one of my favorite British rom-coms to date!
You Deserve Each Other by Sarah Hogle / 5 stars- Hands down another one of my favorites of the year! I cannot gush about this book enough! It was charming, funny, and heart warming all in one beautiful story. I already can't wait to reread it!
I hope you enjoyed my wrap up! I would love to read yours, so leave a link in the comments below!